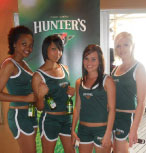 Brand Activations
Our brand ambassadors are carefully chosen based on their experience, personality and appearance. We strive in only using the best ambassadors to maximise sales. Our ambassadors are trained and briefed on each specific activation to ensure they represent your brand in the most professional way possible.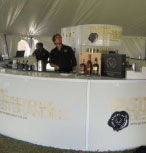 Event Management
Launch Parties, Corporate Functions, Weddings - Any event you can think of,we do it all. Everything from planning to invitations to setting up the VIP list. You can be assured that your function will be the talk of the town and we will add that extra glitz and glam to any event. Have VIP's attending your event? No problem, we have VIP transport services and top of the line VIP security for your use. With our professional team on hand, we can assure that your event will be an event that will be remembered. If you are looking for that WOW factor for your event, we have hundreds of local acts on our books, that will have you partying up till early mornings.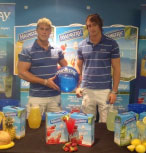 Experiential Marketing
Through experiential marketing we communicate on a much more personal level, generate a deeper level of emotional engagement, that result in growing your sales and in bigger scale – increase your market share. Our Experiential marketing activities can range from high profile invite only events to tasters at a supermarket. With experiential marketing no activation is too big or too small.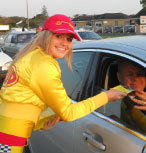 Flyer Distribution
Another effective way in getting your brand seen by a very wide ranged audience. We do these promotional campaigns by appointing promotional staff at busy intersections supplying customers with your brand information.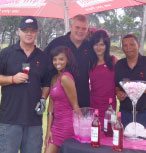 Golf Days
What a great way in getting your brand across to the male market? We have brand ambassadors available that is specialists in this field. We will make sure that your brand gets seen in a friendly, professional manner by your male audience.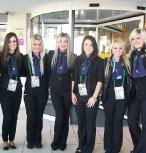 Hostesses
Looking for that glamour effect for your next event or campaign? Our hostesses are available to meet and greet your most valuable customers at your event.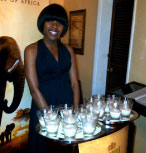 Barmen/Bar ladies
We offer a full bar service including mobile bar rental, equipment, glasses, flair tending, fire shows, staffing etc.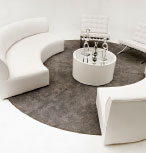 Decor & Furniture Hiring
We offer it all for your next big event. Everything from Marquee tents, red carpets, crockery, modern furniture, decor elements and so much more ...........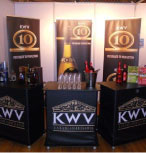 Tradeshows & Exhibitions:
We can manage and coordinate the entire set up for your stand at an exhibition or tradeshow. From staffing, ROI 's, POS to design and displays. We offer it all.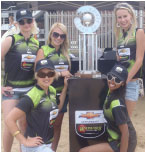 Sporting Events:
We offer tailor made packages when it comes to sporting events. We can assist from staffing, creating the entire event to sponsorship marketing. Sporting events include – all major sport tournaments, rally girls and sporting development programmes.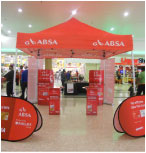 MALL ACTIVATIONS:
We have promotional staff with extended experience with these type of marketing campaigns. With mall activations you can attract a wide range demographic audience to interact with your brand.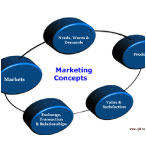 BELOW THE LINE MARKETING CONCEPT INNOVATION:
With our extensive experience we can assist brand managers with the most amazing and unforgettable concepts to strategically place current or newly launched brands in their respective markets. We cover everything from national brand activations campaigns, ROI & POS elements, to budget controlling and so much more.