WHO WE ARE
PINK is a well established experiential marketing agency with a difference. We aim to provide our customers with the best service and experience possible. We are driven by engaging campaigns that will ensure, your brand gets seen by your specific market nationally. We are all about bringing brands alive in the most memorable way possible and ensuring that sales targets and KPI's are met - and we never forget about that word - BUDGET.


Our brand ambassadors are carefully chosen based on their experience, personality and appearance. We strive in only using the best ambassadors for your brand, to maximise sales. Our ambassadors are trained and briefed on each specific activation to ensure they represent your brand in the most professional way possible.

Our aim is to provide the best ambassadors, with the added personalised service that PINK is well known for. We are the brand activations agency with a difference, that goes that extra mile to assure our clients are happy.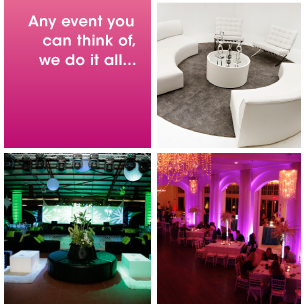 Launch Parties, Corporate Functions, Weddings - Any event you can think of,we do it all. Everything from planning to invitations to setting up the VIP list. You can be assured that your function will be the talk of the town and we will add that extra glitz and glam to any event. Have VIP's attending your event? No problem, we have VIP transport services and top of the line VIP security for your use. With our professional team on hand, we can assure that your event will be an event that will be remembered. If you are looking for that WOW factor for your event, we have hundreds of local acts on our books, that will have you partying up till early mornings.

What is experiential marketing? Experiential marketing is a cross-media promotional activity which encourages two way interaction and direct physical immersion into a brand. Through experiential marketing we communicate on a much more personal level, generate a deeper level of emotional engagement, that result in growing your sales and in bigger scale – increase your market share. Our Experiential marketing activities can range from high profile invite only events to tasters at a supermarket. With experiential marketing no activation is too big or too small.